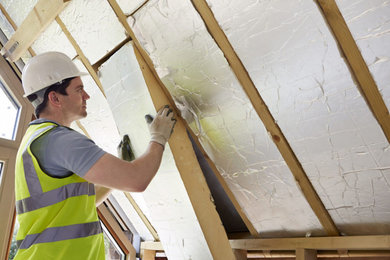 How to Insulate Your Small Attic?
Insulating your attic is a prime requisite for having a truly comfortable atmosphere at your home. Your attic loses a lot of heat in the winters and gains a lot during the summer. So, insulating your home is the first line of defence in ensuring that you have consistent and comfortable temperature all the year round. Now, if you have a big attic then you can easily get the services of Los Angeles insulation contractors to insulate your attic. However, if you have a small attic, then things will get a little bit different for you. In the following post, we would take a look at what it takes to insulate a small attic, here in Los Angeles.
Things To Consider Before You Insulate Your Small Attic
There are a couple of things that you should check when you are insulating your attic. Here are some of them:
Your Location: This seems quite obvious. The location where you live and the climate that you experience would determine the level of insulation that you need.
The Amount of Insulation You Already Have: You would need to check the amount of insulation you already have in your home and then determine, whether you need some more or not.
The Age of Insulation: If you already have insulation in your attic, you would need to know the age of the insulation before you consider replacing it with a new one.
The Different Types of Materials that You can Use
When you are looking to insulate your attic, here are some of the different insulation material that you can try out.
Fibreglass in Batts

Fiberglass in Blown-in Insulation
Batts are good for the following cases:
Attics having standard joist spacing

There are few obstructions like piping, electrical wires, etc.
Sufficient headroom
On the other hand, blown-in insulation is great for the following cases:
Irregular joist spacing

Many pipes, wiring and other obstructions
Limited headroom
Existing insulation that fills gaps well and just needs to be topped off
So, speak to your Los Angeles insulation contractors and consider different options to choose the right one for your home.
So, these were some of the things that you should know when it comes to small attic insulation. Contact reliable Los Angeles insulation contractors and get the right solutions that would make your home even more comfortable.