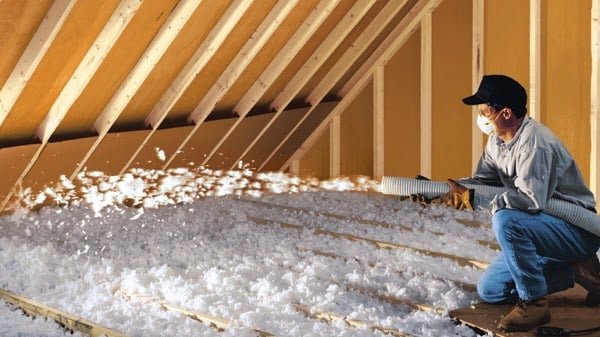 A Discussion On Spray Foam Insulation And What Makes It Stand Out
Everyone loves to save money for the future and one of the easiest options is to cut down on home utility bills. Is there a feeling that you are paying a lot of money on the energy bills? It could be because in extreme weather the HVAC units run for a long duration and while it seems comfortable, the shocker comes in when the utility company hands you over a huge bill. You could be in two minds because the weather is indeed uncomfortable, but at the same time, there is a huge utility bill to pay up later on. The solution here will be to call over the top insulation installers in Los Angeles and discuss the options.
It is only an insulation cover around the building, which can relieve you from this double whammy. This is the way you can kill two birds with one stone. Proper insulation sealing around the building will make sure that there is no scope for air passage and the comfortable weather indoors should stay for a much longer duration. A quality insulation system puts significantly lower pressure on HVAC units and automatically, there is a reduction in energy bills. Hence, you seriously need to give this idea a thought and the key will be to quickly contact the local insulation contractors in Los Angeles.
What is the best insulation option today? 
Once you have made the important decision to install insulation systems at home, there will be a need to select a variety. If you take our suggestion one must opt for spray foam insulation. It is a form of insulation, which is sprayed in place through a gun. This form of insulation can be blown into the wall or concrete slabs. This form of insulation can fill in the smallest of cavities and hence it is effective. There are two variations of the spray foam insulation and let me offer an update.
> The popular variant is the closed-cell foam and that is because they are better insulators. It is very strong and structurally reinforces the insulated space.
> The open-cell foam is the other variety in terms of insulation impact; it is a less effective option. However, if the intent is to create some form of the sound barrier, then one can look to try out this form of insulation.
What are the benefits of this form of insulations? 
You can call over a top insulation company in Los Angeles to address the installation part and this form of insulation offers plenty of benefits. It is surely easy to install and this form of insulation does not change its properties even if it gets wet. It is environmentally friendly and there is a boost in indoor air quality. These are some reasons why you must select only this variety for the building insulation needs.